60. JAHRESTAG: JURI GAGARIN IM ALL
von Tomas Fitzel, rbb Kultur, 12. April 2021
"Am 12. April 1961 flog der Kosmonaut Juri Gagarin als erster Mensch in den Weltraum. Er umrundete die Erde und schrieb Weltraumgeschichte. Das Technikmuseum in Berlin zeigt jetzt eine Spurensuche in Russland und den ehemaligen Sowjetrepubliken des Stuttgarter Fotografen Dieter Seitz. Tomas Fitzel im Gespräch mit Dieter Seitz über diesen Tag heute vor 60 Jahren." – Hier weiter zum Radiobeitrag:
https://www.rbb-online.de/rbbkultur/radio/programm/schema/sendungen/der_morgen/archiv/20210412_0600/kultur_aktuell_0610.html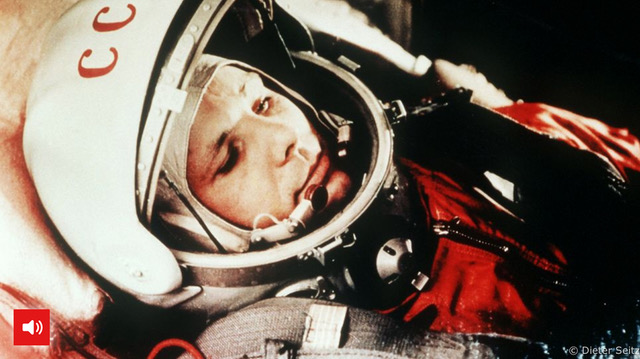 Raumfahrtreste und Sputnikspuren im Alltag der Ex-UdSSR, gesehen vom Fotografen Dieter Seitz
von Andreas Langen, SWR2, 09. April 2021
"Der Soziologe und Fotograf Dieter Seitz untersucht in Bild und Text das Erbe der sowjetischen Raumfahrt im heutigen Alltag der Ex-UdSSR. Mit seinem doppelten Sensorium der Welterkundung hat sich der gebürtige Stuttgarter (...) seit den 90er Jahren intensiv mit dem Erbe der Sowjetunion befasst. Zehntausende Kilometer legte er bei seinen Recherchen zurück, meist in der Peripherie des untergegangen Imperiums, etwa den schier endlosen Steppen Kasachstans."
Hier weiter zum Radiobeitrag:
https://www.swr.de/swr2/kunst-und-ausstellung/raumfahrtreste-und-sputnikspuren-im-alltag-der-ex-udssr-gesehen-vom-fotografen-dieter-seitz-100.html
Livestream-Pressetermin zur Fotoausstellung Cosmic Culture im Deutschen Technikmuseum Berlin
Die Ausstellung Cosmic Culture wurde am 08. April 2021 auf einem Livestream-Pressetermin vorgestellt. Als Gesprächspartner wirkten dabei mit
Joachim Breuninger, Vorstand Stiftung Deutsches Technikmuseum Berlin
Matthias Platzeck, Ministerpräsident a.D., Vorsitzender des Deutsch-Russischen Forums
Bernd Lüke, Kurator der Ausstellung
Dieter Seitz, Fotograf
Das gesamte Pressegespräch sowie der anschließende Rundgang durch die Ausstellung kann als Video-Dokumentation abgerufen werden: https://www.youtube.com/watch?v=biuMKH1V25o
Livestream press event on the photo exhibition Cosmic Culture at the Deutsches Technikmuseum Berlin
The exhibition Cosmic Culture was presented at a livestream press event on 8 April 2021. The following people were present as interlocutors
Joachim Breuninger, Chairman of the German Museum of Technology Berlin Foundation
Matthias Platzeck, former Minister President, Chairman of the German-Russian Forum
Bernd Lüke, curator of the exhibition
Dieter Seitz, photographer
The complete press conference and the subsequent tour of the exhibition can be viewed as a video documentation: https://www.youtube.com/watch?v=biuMKH1V25o
60. Jahrestag Gagarins Flug ins All – das Deutsche Technikmuseum Berlin zeigt Cosmic Culture
Am 12. April 1961 flog Juri Gagarin als erster Mensch ins Weltall. Dieses Ereignis wurde deswegen zu einem so entscheidenden, geschichtlichen Moment, weil damit "die Erde zum ersten Mal die Chance hat, sich selbst zu sehen", wie Günter Anders 1970 feststellte. Für mich liegt hierin auch ein tieferer Grund dafür, dass die Ideen und Symboliken des Kosmos ihre Wirkmacht entfalten und in der damaligen Sowjetunion als Kosmos-Ästhetik in dieser Breite zu einem Phänomen der Alltagskultur werden konnten.
Das Deutsche Technikmuseum Berlin zeigt anlässlich des 60. Jahrestages von Gagarins Flug die Ausstellung "Cosmic Culture – Sowjetische Weltraum-Ästhetik im Alltag des Ostens". Wie alle wissen, die mein gleichnamiges Buch schon kennen, geht es mir darum, einen Blick hinter den "Mythos Gagarin" zu werfen und ein bisher vernachlässigtes kulturelles Phänomen zu fokussieren: Die Ausstellung reflektiert, wie die Faszination der Raumfahrt damals auch jenseits großer Politik und Propaganda in Gestalt einer ausdifferenzierten Kosmos-Ästhetik Eingang ins Alltagsleben der Menschen gefunden hat.
Die Ausstellung ist komplett aufgebaut, kann nach letztem Stand coronabedingt aber leider erst im Mai eröffnet werden (konkreter Termin folgt). Stattdessen hier zunächst einen visuellen Eindruck von ihrer Entstehung.
Das Museum konnte seine technischen und räumlichen Möglichkeiten dabei für aufwändige Installationen nutzen, in denen die Bilder, ganz dem Thema entsprechend, in die 3. Dimension reichen. Was zugleich wunderbar korrespondiert mit Vorläufern der Raketentechnik in der unmittelbar benachbarten Technikausstellung.
An dieser Stelle mein herzlicher Dank an das Deutsche Technikmuseum, namentlich an – Prof. Joseph Hoppe, bis 2020 stellvertretender Direktor, und Joachim Breuninger, Vorstand der Stiftung, für die freundliche Einladung und innovative Offenheit, eine dezidiert künstlerische Position in den Technikkontext des Hauses zu integrieren, – Bernd Lüke für kuratorisches Engagement, langen Atem und ruhige Hand, das Projekt zwischen Lockdowns, Kameralistik und anderen Untiefen sicher ins Ziel zu steuern, – Dr. Tiziana Zugaro und ihrem Team für offensive, präzise Kommunikation und Pressearbeit in einer pandemiebedingt volatilen Umwelt sowie
last but not least Andreas Froncala, Ausstellungsgestaltung, Jürgen Heinrich und Thomas Krüger, Technik, Moritz Koch, Grafik, Ernst Meyer, Film, John Sykes, Übersetzung, Thomas Dittrich und Martin Zirbes, Druck, Fa. Neumann, Rahmung, und allen nicht namentlich genannten Mitwirkenden für die reibungslose und entspannte Zusammenarbeit.
Deutscher Fotobuchpreis für Cosmic Culture
Cosmic Culture wurde beim DEUTSCHEN FOTOBUCHPREIS 20/21 in der Kategorie "Konzeptionell-künstlerischer Fotobildband" mit SILBER ausgezeichnet. Prämiert werden damit "die besonderen Leistungen von Fotografen, Verfassern und Herausgebern" sowie der Buchgestaltung. Mein herzlicher Dank für ihre Beiträge zum gemeinsamen Erfolg und an dieser Stelle nochmals für die wunderbare Zusammenarbeit geht daher an den Autor des Essays, Dr. Markus Kaiser, an den Designer Moritz Koch sowie an das Team des Kettler Verlags.
Der Deutsche Fotobuchpreis ist der Wettbewerb, bei dem die besten Fotobücher des deutschsprachigen Raums gekürt werden. Veranstalterin ist die Hochschule der Medien (HdM), Stuttgart, die diese Aufgabe vor vier Jahren vom Börsenverein des Deutschen Buchhandels übernommen hat. Ursprünglich als "Kodak Fotobuchpreis" im Jahr 1975 von der gleichnamigen Firma gegründet, blickt der Wettbewerb auf eine lange Tradition in der professionellen Fotografie zurück.
Die Preisverleihung fand im Rahmen der Stuttgarter Buchwochen statt – dieses Jahr leider nur virtuell. Im Anschluß geht der Fotobuchpreis auf Wanderschaft und wird (abhängig von der Entwicklung der Pandemie) an mehreren Orten in Deutschland sowie im Ausland präsentiert.
Verlag Kettler: Ausgezeichnet beim Deutschen Fotobuchpreis
Deutscher Fotobuchpreis: Cosmic Culture von Dieter Seitz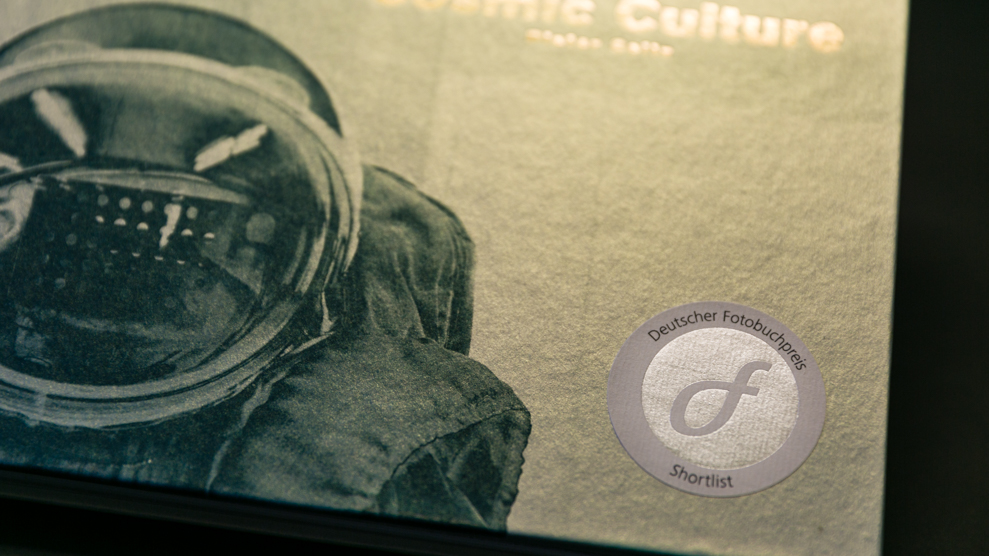 Cosmic Culture was awarded with SILVER at the GERMAN PHOTO BOOK AWARD 20/21 in the category "conceptual-artistic photo book". The award is given for "the special achievements of photographers, authors and editors" as well as book design. My heartfelt thanks for their contributions to our mutual success and at this point once again for the wonderful cooperation therefore are addressed to the author of the essay, Dr. Markus Kaiser, to the designer Moritz Koch as well as to the team at Kettler Verlag.
The German Photo Book Award is a competition in which the best photo books of the German-speaking world are chosen. It is organised by the Stuttgart Media University (HdM), which took over this task from the German Publishers & Booksellers Association four years ago. Originally founded as the "Kodak Photo Book Prize" in 1975 by the company of the same name, the competition looks back on a long tradition of professional photography.
The award ceremony took place during the Stuttgart "Book Weeks" - this year, unfortunately, only virtually. Afterwards, the photo book prize will go on tour and (depending on the development of the pandemic) will be presented at several locations in Germany and abroad.
Review: Cosmic Culture als "eine Art zwingendes Pendant" zu René Burris Bilder der US-Raumfahrt. Photo International, Juni-Juli 2020
Dem internationalen Anspruch seines Journals folgend, verweist Hans-Eberhard Hess, Chefredakteur von Photo International, auf einen interessanten Vorläufer von Cosmic Culture. "Schon einmal hat sich ein Fotograf mit der irdischen Begleitmusik kosmischer Utopien beschäftigt: Um 1980 fotografierte der Schweizer René Burri Glanz und Elend der US-amerikanischen Raumfahrtpläne. Sein Buch Ein amerikanischer Traum erschien 1986 bei Gerno. Dem transatlantischen Blick setzt der in Bonn lebende Fotograf Dieter Seitz mit seiner vorzüglichen, weit ausgreifenden Publikation nun eine Art zwingendes Pendant entgegen. Schließlich war der Wettlauf zu den Sternen eine Art 'Pas de deux' mit der UdSSR als hÖchst erfolgreichem 'Mitbewerber'. Allerdings ist Seitz' Band kein Fotobuch im konventionellen Sinne, sondern eine hÖchst informative, mit eigenen Aufnahmen, abe auch 'Objets trouvés' illustrierte Kulturgeschichte der Eroberung des Alltags durch eine Vision, Raumfahrt genannt."
Die bipolare, internationale Konstellation ist tatsächlich elementar für diese Geschichte – und der Bezug auf René Burri ehrt mich. Herzlichen Dank nach München!
Exhibition: "out and about", Wuppertal
As an open-air exhibition "out and about" is one of the creative results of Corona times. People cannot visit the usual locations of art, museums, galleries and other exhibition places any longer. Thus the idea was, to bring art to the people and to show it in public space.
Two of my works have been selected for presentation on billboards, sized 356 x 252 cm: The pictures "Upcoming McD" from my series "Virtual Landscapes", and "Korolev's Auditorium" from the book "Cosmic Culture". – Please enjoy the view on the exhibition sceneries below! Thanks a lot to the initiators and the team of "out and about" for their wonderful idea and kind committment.